Dad's World War II Memoirs
Monday, August 14, 2023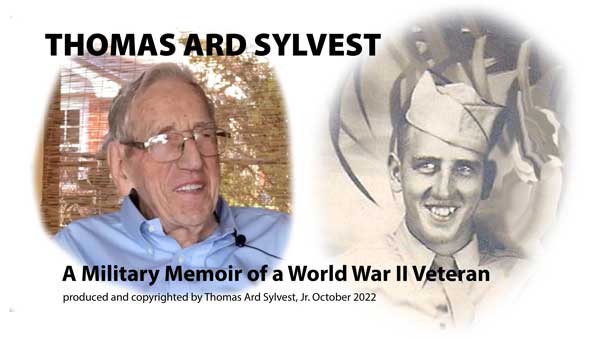 Thomas Ard Sylvest, Military Memoirs of a World War II Veteran
Of the 16 million Americans who served in World War II, 167,284 were alive in 2022. According to the US Department of Veterans Affairs, a couple hundred pass away each day. One day soon, there will be no one alive to tell a personal story about their service during the Second World War.
Fortunately, our family has one of those remaining members of "The Greatest Generation." Thomas Ard Sylvest, our father, will celebrate his 98th birthday in September of 2023. Besides a few infirmities and numerous physical limitations, he has excellent health, an active mind, and remarkable memory. We are fortunate to have him with us to tell us of his days as a soldier.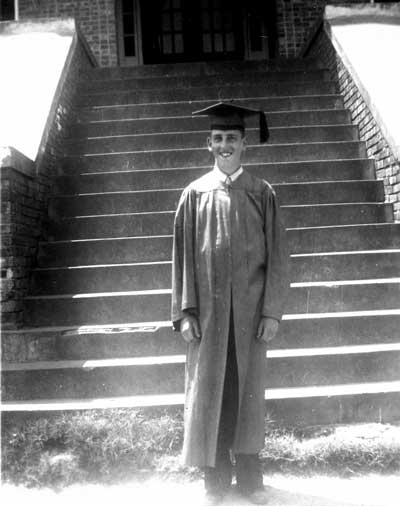 When WWII began, he was 16, living with his parents and younger siblings on a subsistence farm in the Natchitoches Parish pine forests and sandhills. His graduation from Provencal High School in June 1942 launched him into a world he could only have imagined. He spent an enlightening but challenging 15 months at Louisiana State University. Participating in LSU ROTC prepared him to fulfill his United States Army Air Corps duty. He served from his enlistment in November 1943 to his discharge in February 1946.
In the Fall of 2022, Dad agreed to sit with me and tell his WWII story. He allowed me to capture his memories, tales, and thoughts in digital formats. We built a treasure trove of personal experiences from those war years. We can share this precious legacy with family, friends, and anyone interested beyond our circle. This record offers a glimpse of a past we should be compelled to remember.
In December 2022, I began the production tasks to bring Dad's stories to others. My work has included compiling video and audio documents, learning the features of editing programs, organizing storyboards, writing scripts, gathering photographs, creating graphics, assembling animations, and discovering ways to present the information. This has been a very personal journey allowing me to acquire skills, make and correct mistakes, examine my own life, and, above all, appreciate my father in ways I had not expected.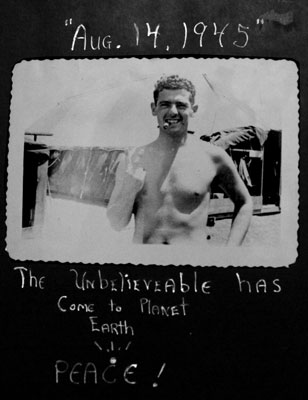 On August 14, 1945, World War II ended. This August 14, I will begin rolling out the results of our work.
I created a playlist on my YouTube channel to deliver our videos. It is entitled "Thomas Ard Sylvest, Military Memoirs of a World War II Veteran." You can access the series of videos we created in the coming months. Please consider subscribing. As a work in progress, improving the presentation and increasing its value to others is the primary intention.
Where this project will go from here is anybody's guess. We may donate our work to the World War II Museum, create podcasts, and produce written materials. For now, we are anxious to share the videos in their current form.
Finally, I want to thank Dad for the many gifts he has given us. This particular gift reaches out to future generations. Profound lessons lurk in the tales and stories of his experience. I found so many. You may find even more.
Here is the link to the playlist:
Thomas Ard Sylvest, Military Memoirs of a World War II Veteran
As of August 2023, I have completed six videos. I want to add photos, maps, descriptions, and captions to videos 4 through 6. There are additional videos to add to the series, also. For now, you can have access to Part 1 and Part 2. The incremental rollout will give me time to improve the remaining videos.