Photo Memorial to Dr. Timmons
Here are an assortmentment of photos from Dr. Timmons' Memorial and a few from the past.
The Article about Dr. T in the Baton Rouge Advocate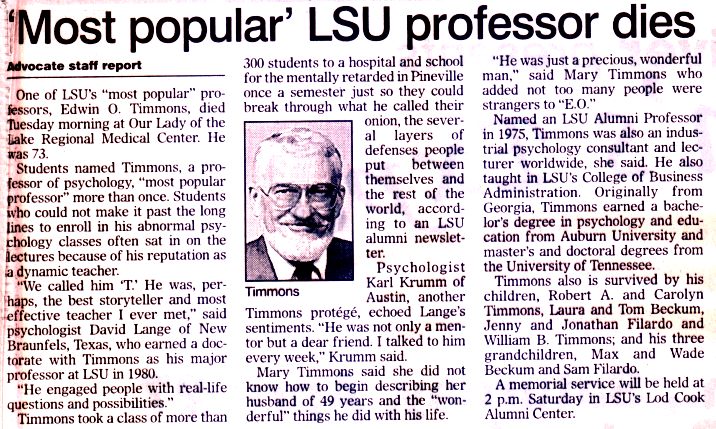 Click Here> Pictures from Dr. Timmons' Memorial <Click Here
Click on the link above to access the thumbnails of the pictures. These photos depict many of T's kids. You will also find a few of Miss Mary, Laura, and Jenny. Where's the boys, Will and Bob?


T's Last Class at LSU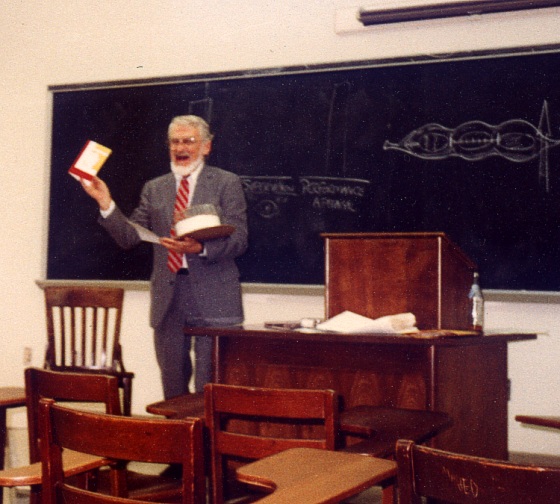 This is a picture from Dr. Timmons' last class at LSU.


Colorado Lab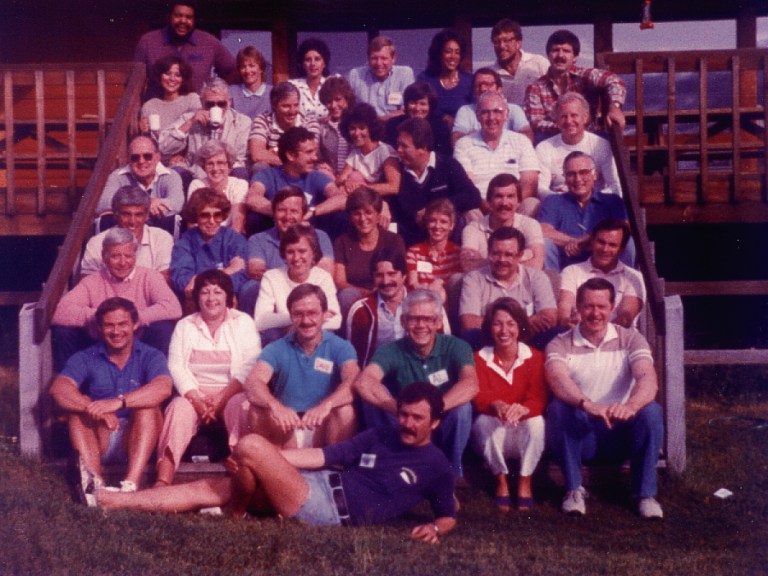 A photo of the participants and facilitators from one of the Behavioral Laboratories held for The Acacia Group in Colorado.
This picture was taken in 1984.