Finding Mr. Aultman
by Tom Sylvest, Jr.
October 19, 2023
Daryl Ladner Aultman retired to his family's farm outside Sumrall, Mississippi, a small town in Lamar County near Hattiesburg. Mr. Aultman taught in the Plaquemines Parish School system at Port Sulphur High School for many decades. He served the community as a dedicated educator during unusually turbulent times. He gently guided his students with concern, humor, and wisdom through desegregation's wrenching days and a few devastating hurricanes. He touched thousands of young lives.
One young life he touched was mine. He has loomed over my life because he generously gave me his free time to teach me to read. During my subsequent school years and beyond, he has come to mind, especially when a new school year begins. When August called students to another education year, I felt a profound gratitude for him and the gift he gave me.
In August 2017, I wrote "My Most Influential Teacher". This is my story about how Mr. Aultman helped me. You will appreciate how special he is to me should you read this memory. I share this memoir every year when schools get underway to encourage students.
When August 2023 began, I wondered about my teacher. Where was he? Was he still alive? If he was alive, how was he doing? Could I find him? Could I get in touch with him? That wondering sparked a decision to reach out and discover what happened to this important person in my life. And so, I began my quest.
My first step brought me to the internet's people searches. After a few clicks and simple surfing, I found his name, a possible address, and a couple of potential phone numbers. I tried the phone numbers and got a disconnected notice and no service response. Mr. Aultman didn't appear to have a social media presence either. No possible email addresses availed themselves. The easy searches left me with a rural Mississippi address.
As best as I could calculate, he would be about 86 to 88 years old. Given that bit of information, my next effort involved death notices. Thankfully, I didn't find an obituary associated with his name. That gave me a glimmer of hope, but this didn't get me closer to electronically contacting him from afar.
Undaunted, I dug into my past and generated a plan to use my "skip-tracing" skills. In 1976, my first banking job in consumer credit collections taught me to find people. I became an expert at tracking down past-due account holders, digging through public records, contacting law enforcement, and interviewing employees of commonly used organizations. I found success using a personal touch and creative approach with no internet.
I prepared to call drug stores, groceries, mechanics, car dealerships, restaurants, bars, insurance agencies, or churches. These are excellent sources of people information in small towns. After some thinking, I contacted the local schools in the town where Mr. Aultman retired. Perhaps he was known to the teachers in the area. Maybe he had served as a substitute teacher, and older teachers knew him.
I called Sumrall High School. I explained my purpose, assured the secretary of my honorable intentions, and admitted the unusual nature of my request. She was delightful and seemed captivated by the story. She said she was relatively new to the community and directed me to the school librarian who grew up there. I then spoke for shy of an hour with Emily. She said she did not recognize the name but would become my partner in the search for Mr. Aultman.
I told Emily about an upcoming class reunion in October 2023 for Port Sulphur High School. I dream of attending this gathering with fresh information about our old teacher. I imagined having a selfie of him and me and maybe even a short video greeting I could share with my former classmates. This aspect of my search had her hooked. I set the hook further, telling her his importance to my lifelong love for reading. As a librarian, she could find a special meaning for this endeavor. This sealed the deal.
Time passed. October approached. I heard nothing from Emily. I suspected her enthusiasm waned. I was willing to wait until the week before the reunion before I bothered her.
My father's cousin, Freda, passed away on October 15. Her memorial, funeral, and burial in Franklinton, Louisiana, was scheduled for Tuesday, the 17th. Franklinton is along the route I would travel to get to Sumrall, Mississippi, and is about halfway there. I had intended to pay my respects to Freda and my cousins and decided to add a trip to find Mr. Aultman. After a visit with the family, I renewed my quest to find my teacher.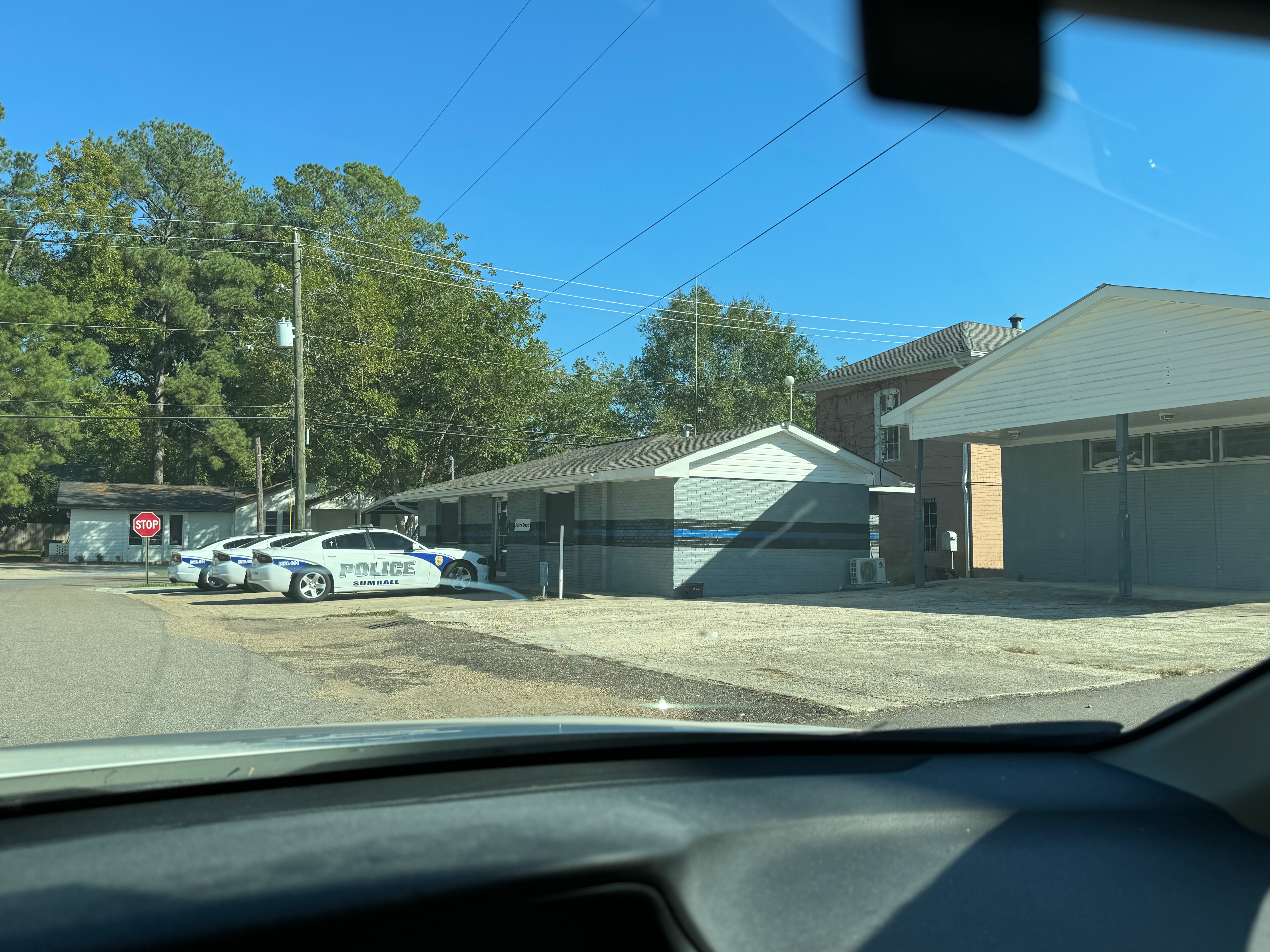 I arrived in Sumrall at 2:15 p.m. before the schools dismissed for the day. I drove downtown and found the police station. I wanted to inform them of my purpose. A stranger driving slowly through town can be unsettling to a community. I didn't want to disturb anyone and especially didn't want to upset or scare an older man living alone on a country road. I found Police Chief Elsie Cowart and introduced myself and my purpose. She was most helpful and understood my concern. She told me my address was beyond her jurisdiction and that the Sheriff's Department might help me with an escort. She suggested I speak with the Town Clerk, Miss Joann. She said Miss Joann knew just about everybody in the area. I thanked her and went to the Town Hall.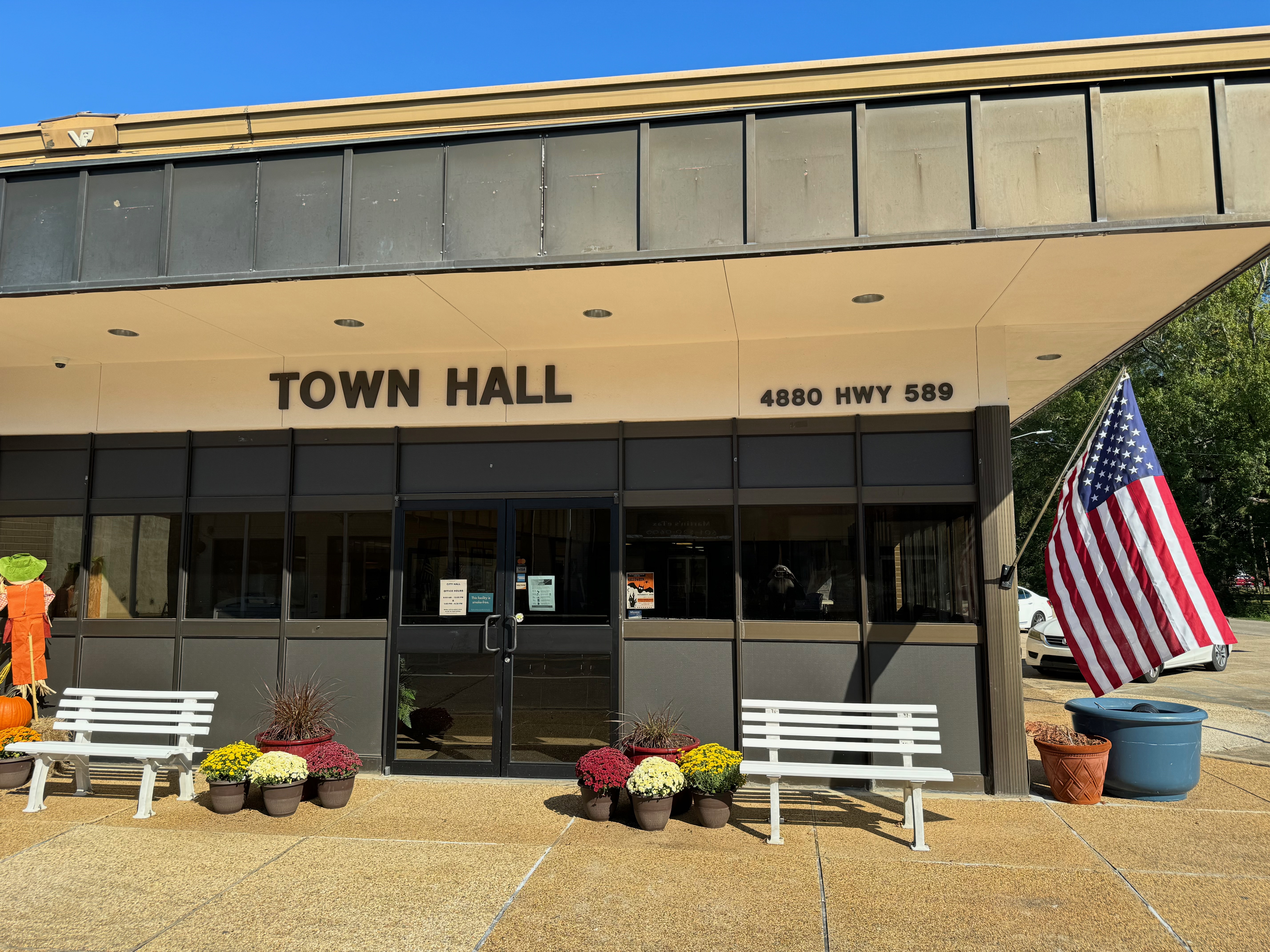 Of course, Miss Joann was not available. She left the office at lunch, began a business trip, and wouldn't return until Monday. Jessica, the deputy clerk, gave me the contact information for Joann. She then suggested I visit the local library down the street. I thanked her and took her suggestion.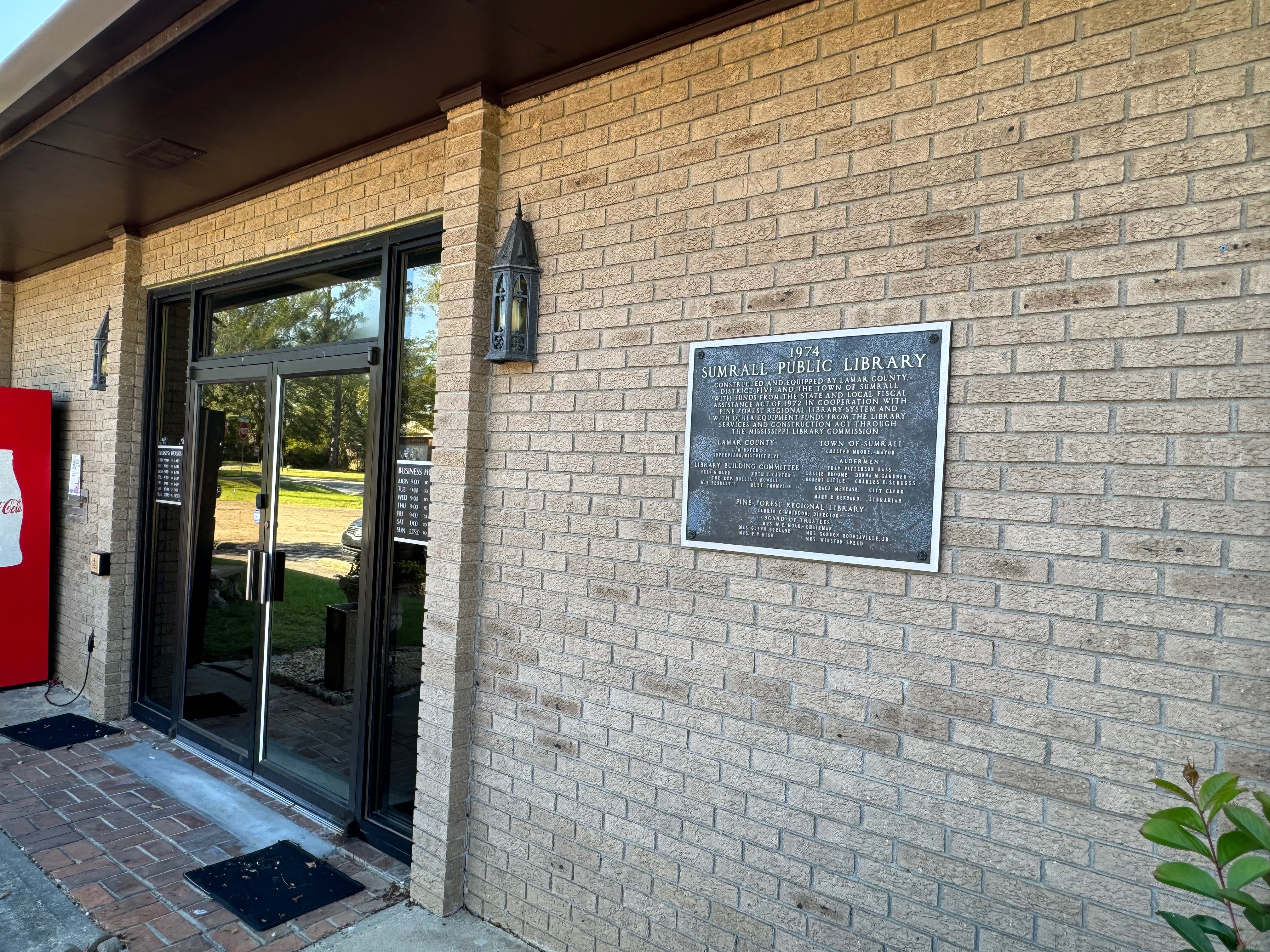 I met the librarians, Bridgette and Johanna, and repeated my story. They swung into action. Both got on their computers and did the searches I had done a few months before. I didn't let on and expressed my gratefulness for their extraordinary efforts. I felt as if I had wasted a trip. I figured my next move was to try contacting Emily at the high school library. I called for her and discovered she wasn't at school that day.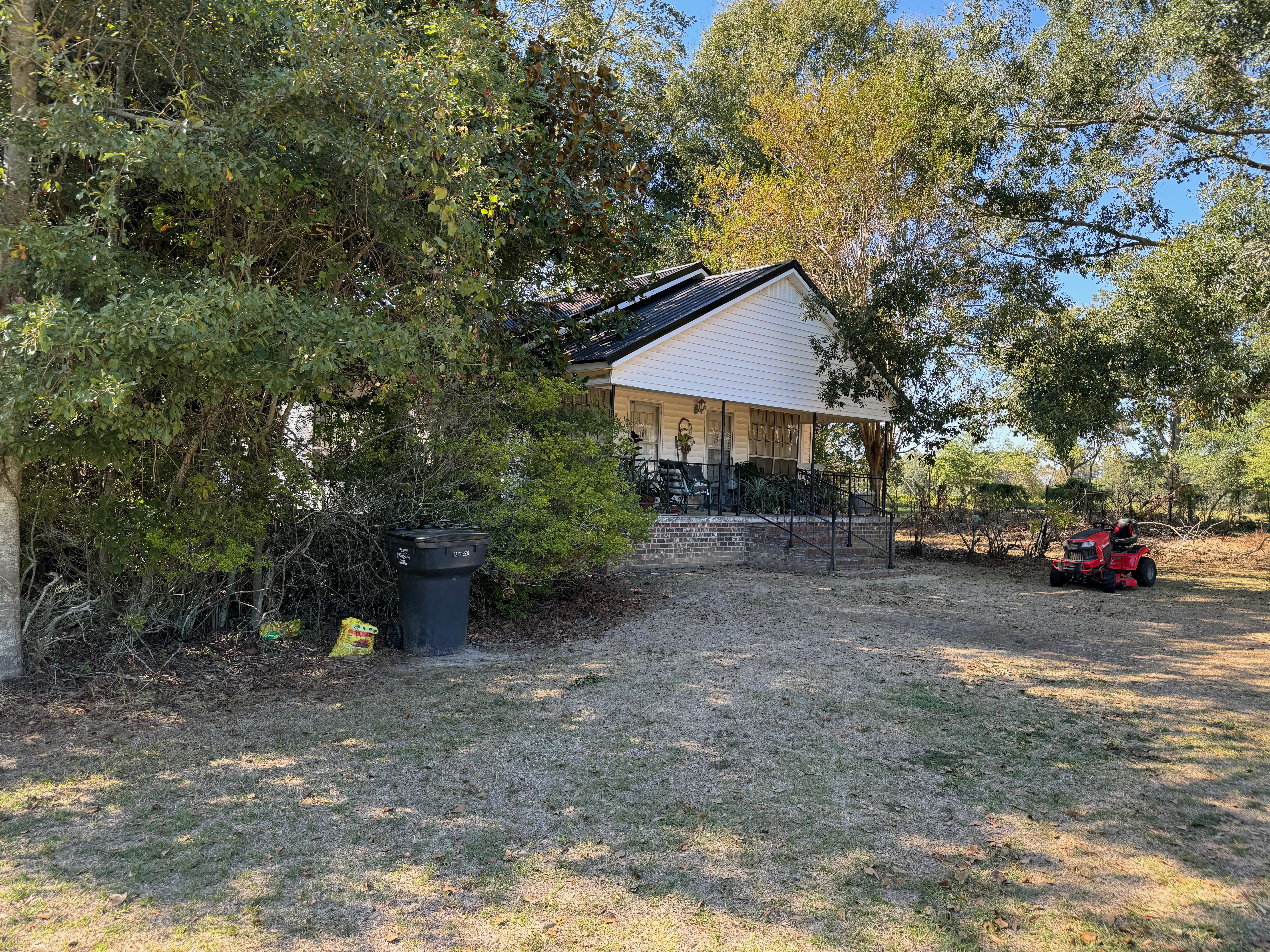 Exhausting my possible sources of assistance, I decided to drive to the address I had. I found the house about 7 miles out of town. The humble home was a duplex across from a field of beans surrounded by lovely farmland. Two derelict vehicles sat in the yard. Near the front porch steps, a riding lawnmower looked as if someone had just walked away. I climbed to the front porch and knocked on the door. I stepped off the porch and stood near the lawnmower. I did not want to alarm anyone who might answer the door. A tall, older gentleman who looks like Gandalf standing in your yard could disturb some people.
No one came to the door. There was no movement on the property. I took a few photos, climbed in the car, and prepared to drive the three hours home, wholly defeated. I felt satisfied I had done my best. It just wasn't enough. I figured I hadn't seen Mr. Aultman in decades and would never see him again. What a shame!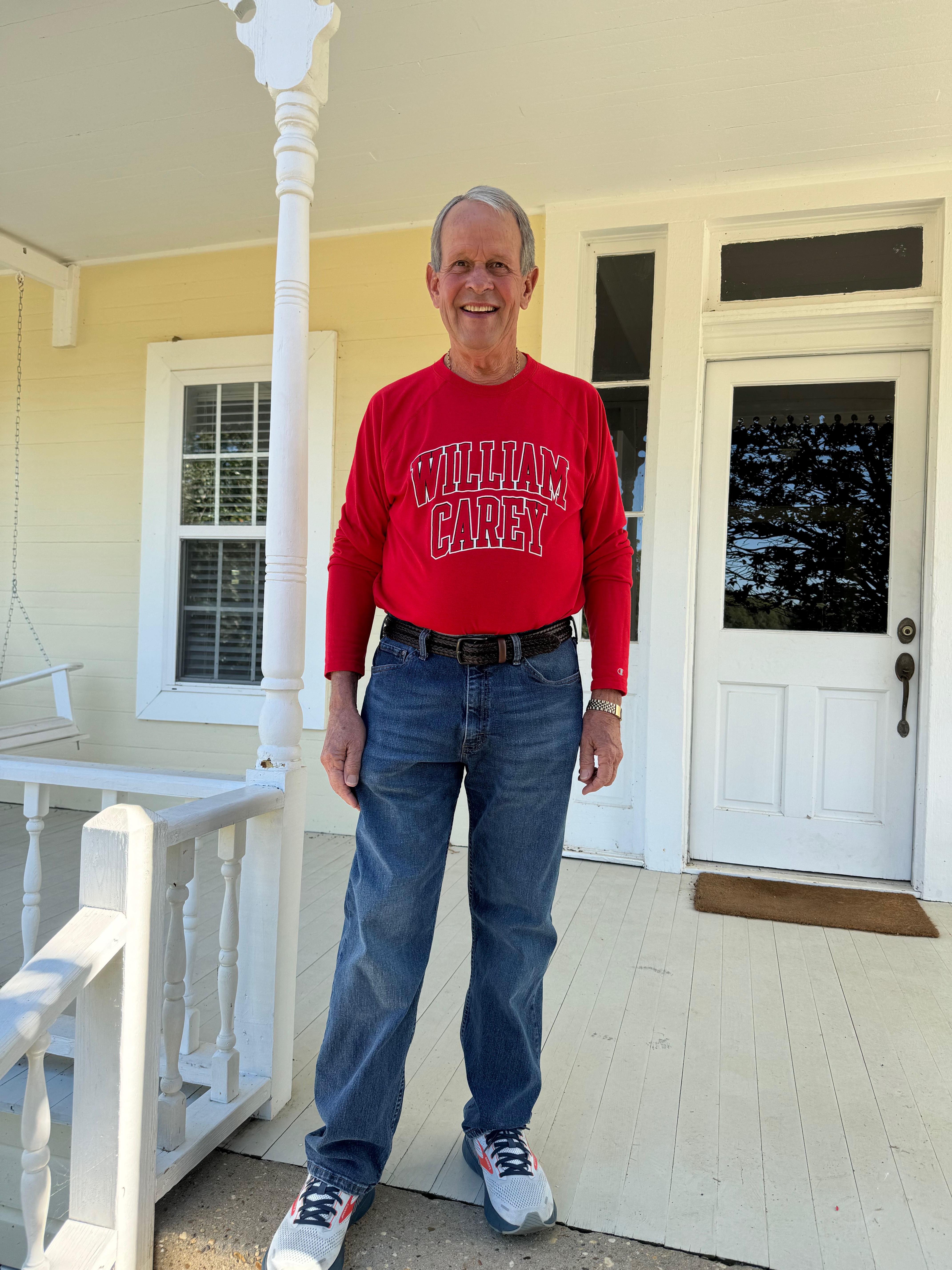 As I retraced my route, I came upon a lovely, small farmhouse a quarter of a mile down the road. A new compact car and a newish truck were parked in the yard. This would be my last-ditch effort. Surely, a nearby neighbor could help me. I pulled into the driveway and approached the porch. A middle-aged gentleman entered the front door before I reached the steps. He wore a red sweatshirt with William Carey printed across the chest.
We introduced each other. He told me his name was John Clearman. Once again, I told my story. He confirmed that Mr. Aultman indeed lived in the home I visited. We conversed a bit before he offered to call Mr. Aultman's niece. He said two nieces had been attending to Mr. Aultman, but one had passed away earlier in the year. He admitted he couldn't remember which one and would try both numbers. He picked correctly, talked for a few minutes, and told me she had said her uncle should be back. He had gone to get gas for the lawnmower. While I shared my delight, we noticed a car pull up to the house up the road.
"John, I don't know how this will go. I appreciate your help. May I get your contact information?" I asked him. He handed me a couple of ballpoint pens with his insurance agency's information.
"I have an insurance agency and run this farm, too," he explained. "I have a doctor's appointment, but I'll bring you to Daryl's place."
John agreed to escort me to the property and explain who I was before approaching Mr. Aultman. I followed John in my car and tentatively drove up. John exited his vehicle and helped a tall, older man get out. They spoke briefly, and John waved to me, beckoning me to approach them. John introduced me. Mr. Aultman looked up at me and calmly said, "Tommy Sylvest! I know you."
Oh, my goodness! Here he was before me. Here was that young teacher from so long ago that changed my life.
John left us to visit. And we did. We shared a brief exchange of memories. I told him how much I appreciated him. He asked about my family. He minimized the role he played in my life. He suggested I had known how to read. I assured him his help was vital and corrected the way Mrs. Arnolie had taught me to read. He chuckled and admitted that after Mrs. Arnolie, I probably did need help. His dry humor came out when he said, "You seem to have turned out just fine, although you don't look like it."
I told him about the upcoming reunion. I asked if I could get a photo or video of us together, but understood if he would be reluctant.
He said, "I would prefer those children remember me as I was. I don't want their last memory of me to be of an old, broken-down cripple who can't walk well."
"Oh, my word. I surely understand. It will be enough for me to tell my classmates I found you, and you wish them well," I said.
"I think of the thousands I taught and sometimes look through the yearbooks remembering those days. I prefer to remember them all as they were when they were children. Of course, you ruined my memory of you," he shared with a gleam in his eye.
I laughed. He had changed physically, but his spirit was as young as ever.
"I need to go inside. My circulation is so bad. I can drive and ride the lawnmower, but standing is uncomfortable."
"I'm so happy I found you. I am sorry I ruined our memories of each other. I truly am."
"I hope you can forgive yourself one day, although I might not."
We both chuckled.
He grabbed my hand and pulled me to him. We shared a big hug and whispered, "I love you," in each others' ears.
We separated, and he pointed to the land around him. He said, "This my farm. John is my young cousin, and he farms it for us. I used to work it, but haven't for years. I thought you'd like to know. I have had some troubles living here by myself. I have family that cares for me, for which I'm grateful. I don't suspect I'll be here much longer. It's been a struggle recently. You may have caught me before I tell it all goodbye. Thank you. I've got to go now."
I said, "Thank you, Mr. Aultman. I love you. I'll never forget you."
"And you shouldn't," were his last words to me.
He hobbled off slowly to his porch. I got in my car and drove home.